Marina & the Diamonds // QMU
17 July 10
Posted at 9:39
So 6 weeks ago I shot the beautiful Marina Diamandis of Marina and the Diamonds at the QMU in Glasgow.
So as much as I like a moan just about general things,I really can't moan that this was bad. Ok the lights weren't bright white. I can't really complain.
I had missed Marina the last time in Glasgow due to a confict in Gig,That saddened me,so this time I made sure I was free and able to attend.
In fact even if I had caught the plague before the gig I would have still went.
Her song Obsessions was one of my favourites from last year,so I was really looking forward to how it would sound live and I wasn't disappointed
I know the last I said that i was gonna blog about the comings and goings in my life but i'm gonna leave that for a later blog.
Enjoy Marina in her fullest now.
Now roll on next time she's in Glasgow so that I can see her again live.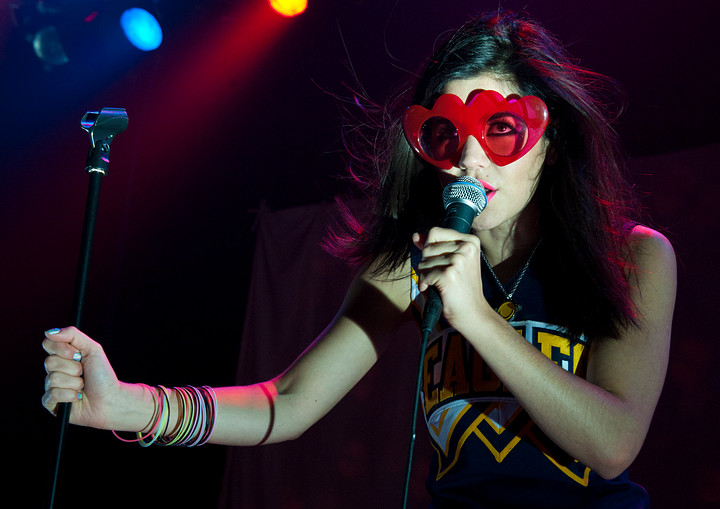 New comment